05-14-2017, 12:08 PM
W6SDM-Steve
Administrator



Posts: 426

Joined: May 2014
So you want to learn CW?
Just about every time I operate CW at an even, or when someone comes into the shack while I am operating CW, I hear comments like, "Someday I need to learn that". Hey, there's no reason to wait for someday. It doesn't take that much to learn - really.
Remember in Kindergarten when you learned the alphabet? Then, once again, around third grade, you learned to write cursive? The concept is the same - associate a symbol with a character or a sound. That's what the guy in this video did.
Different people have used different methods. Some work better than others for different folks, but two key ingredients are necessary regardless of what you use to learn: drive and persistence.
Here's a link to the Android app for the program in the video:
https://play.google.com/store/apps/detai...eDit&hl=en
There are also dozens of apps for Ios.
So you may be asking why should you learn CW? Isn't it easy just to use phone or the many digital modes? Sure, you can do that and do pretty well, but you're missing out on a lot of the ham radio experience if you ignore the lower part of each band.
Years after the code requirement was removed from licensing, CW is still one of the most popular communications modes. Every major DXpedition will have a CW element. CW signals will get through when SSB gets absorbed by the noise floor. Many DX stations are available ONLY through CW. CW is the mode of choice for QRP because you don't need a computer and it will outperform phone in weak signal conditions.
Apps like these make it easy - no code practice oscillator or key required. Don't worry about how you learn because there really isn't any wrong way to learn. There are better and worse ways, and there is some methodology that will lend itself to easier copy and more proficient sending once you learn the alphabet.
---
The following 1 user Likes W6SDM-Steve's post:
1 user Likes W6SDM-Steve's post
k7sce
(07-06-2017)
07-06-2017, 02:43 AM
k7sce
Junior Member



Posts: 3

Joined: Sep 2015
RE: So you want to learn CW?
i always wanted to learn this morse i downloaded the app gonna give it a go.
---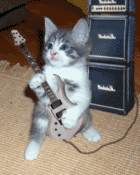 07-09-2017, 05:09 PM
W6SDM-Steve
Administrator



Posts: 426

Joined: May 2014
RE: So you want to learn CW?
Great. The hardest thing about learning CW is the mental block up front. Once that barrier is overcome, it's really not difficult at all. It's not a new language, it's a new alphabet.

Once you get past that first 5 WPM speed, the key to learning faster is using what you've learned, both sending and copying.

I copy much faster than I write, so I don't write anything down except an occasional note with someone's name or callsign. I've seen people go from no code at all to 25 WPM within a couple of years.
---
User(s) browsing this thread: 1 Guest(s)
---
Powered By
MyBB
, © 2002-2018
MyBB Group
.
Theme created by
YuvaPix Designs
, © 2009-2011.